SALES!!! SALES!!! SALES!!! SALES!!! SALES!!!
Music for background in promo, business, ad, commercials or other videos, slide shows, presentations projects.

TV or Radio Advert, Commercial, Business and Promotional Presentation, Youtube Video, Podcast, Film, Television, Soundtrack, Social Media Marketing, Videohive Preview, Video, Slide Show, DocumentaryCinema, TV Promotion, Web.

Extreme Sport and Dynamic Slideshow Action – Powerful sports sountrack and hard rock alternative sport style a sport rock score performed at overdrive power sport sound. True Guitar riff full of bass and drums real hard rock sound. Genre by: cyber sport, game sport, game montage, action game, game soundtrack, energy sport, race sport, box sport, fight sport, adrenaline sporte extreme, technology sport, broken sport, underground sport, dangerous sport sountrack. Powerful Sport fast and groovy rhythm. Suitable for scoring cuts extreme sports, fighting, shooters fast action sport and quick cuts. Extreme and alternative has energy soundtrack for extreme slideshow and extremal video montage.
Driving, energetic, rock riff with electric guitars, bass, lots of drums and some synths. Great for sports videos or other action media.
TRACKS:
1. Background Corporate Rock: https://audiojungle.net/item/background-corporate-rock/19183171 (2:21)
2. Action Rock Hit: https://audiojungle.net/item/action-rock-hit/18522394 (2:26)
3. Radio Rock: https://audiojungle.net/item/radio-rock/18292151 (2:38)

Quality Stock Music
Royalty free music by SkyRecords http://audiojungle.net/user/skyrecords/portfolio
Videohive authors:
You can freely use preview files in your project! Just please make reference to my music at the same time. It would be nice if you tell me using my preview tracks.
YouTube usages:
All my music is registered and tracked with AdRev. Please contact me directly with your video YouTube link and purchased License Certificate (copy/paste the contents) meaning you will not receive copyright notices on your monetized videos that contain my music. Claims are cleared within 24 to 96 hours.
Thanks for your purchase!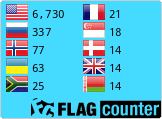 UA-74342386-1