Background Corporate
"Background Corporate" – soft, inspiring and motivational corporate track with unique rhythm and percussion sounds to achieve a lightweight, subtle and inspirational background sound.
Designed for a:
advertising/commercial
corporate video
fashion
inspiring presentation and infographics
lifestyle video
travel video
slideshow
digital marketing
promo video
innovation/technology video,
website
tutorial,
explainer,
gaming videos
vlog/series
and so many more!
Don't compromise on quality, as you deserve it! Get "Background Corporate" today or save it for later! (add to cart, bookmark or favorites)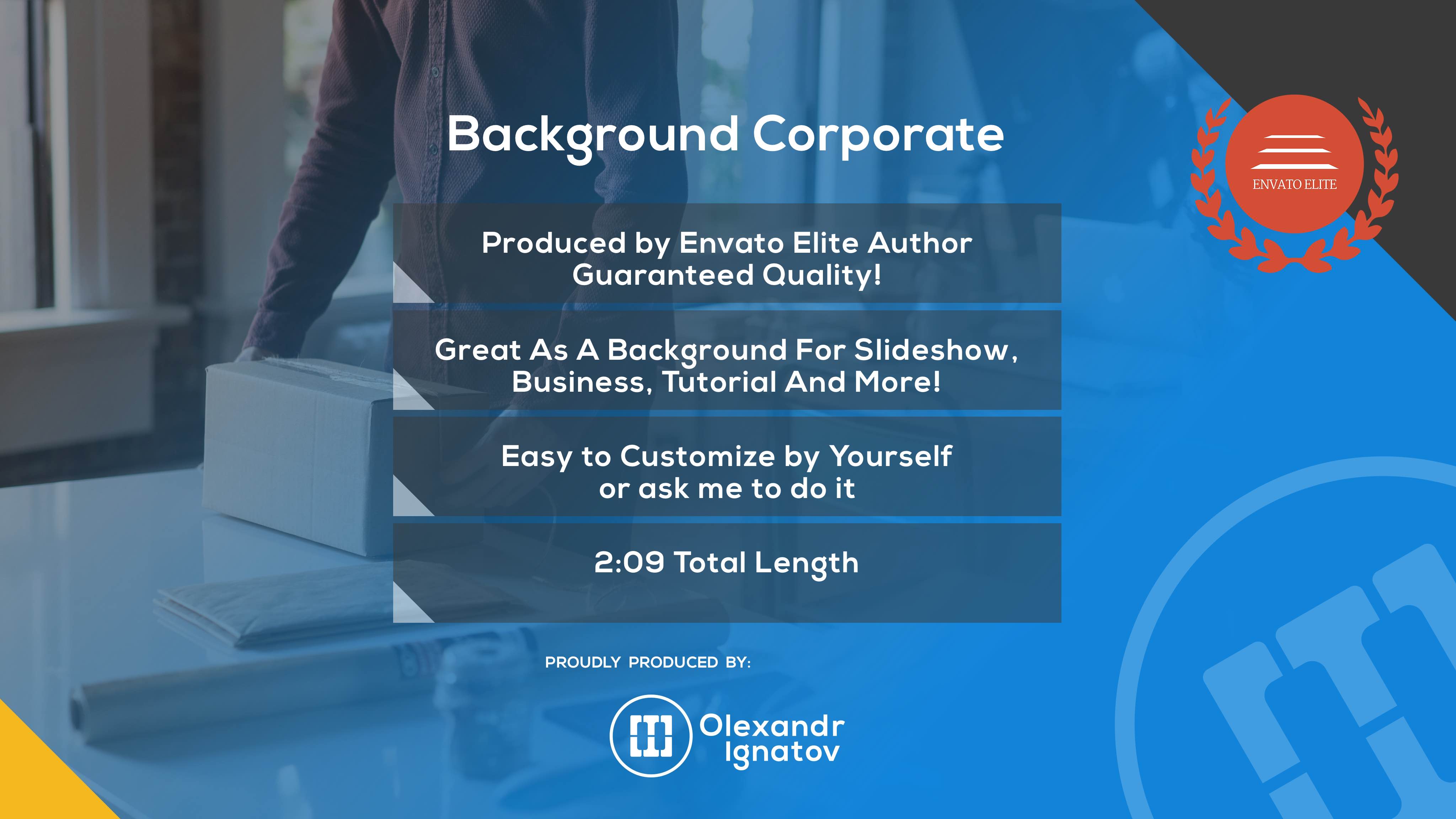 WHY OLEXANDR IGNATOV?








FOLLOW ME FOR A DAILY UPDATES