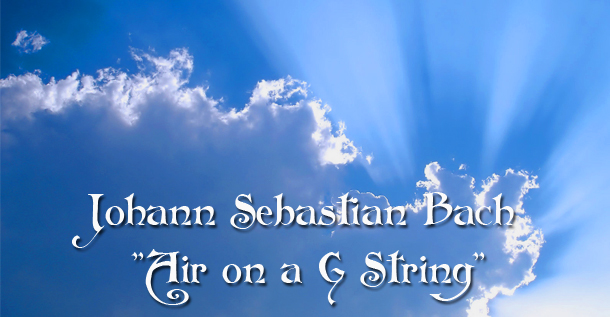 Music Description
Air on a G String by Johann Sebastian Bach is a masterpiece written for the composer's patron Prince Leopold of Anhalt sometime between 1717 and 1723. This track is great background music for wedding videos, romantic videos, photo slideshows, and advertisements for wedding services. Uplifting, elegant, joyful, ear-catching violin lines make this piece a rich, beautiful, inspirational listening experience.
Find Similar Music
Music Collections
Web and social media links





Dear VideoHive Authors:
Please feel free to use any of my preview tracks for your projects. I ask that you give my music track a link in your description (ie. "featuring music track 'Pot of Gold' by isakukageyama). Also, please send me an email to let me know about your item so that I can help promote your project. Thanks!