Christmas & New Year Collection!




New Music!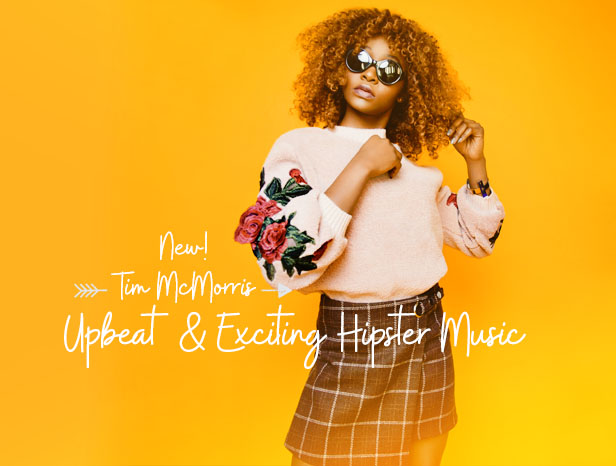 Alive In The Summer Time is a catchy, exciting and fun track that will breathe life into your project!
It's is a vibrant, colorful, and energetic song that hinges around a positive and uplifting hook that celebrates the love of summer, light and freedom of life! It's addictive indie vibe and driving rhythm confidently capture the care-free spirit of discovery and adventure that is often associated with the summer time. Alive In The Summer Time features vocals by Tim & Khaili McMorris.
Quick Links



Browse Song Collections
Song Lyrics
Wa Oh Oh
Wa Oh Oh
We feel alive in the light
We feel alive in the summer time

Wa Oh Oh
Wa Oh Oh
And we are breaking free, now
Wherever we go

I got my head in the clouds
And got my feet on the ground
You see I've been around the world
And flipped it upside down

Yeah I'm a dreamer, a shaker
A mover and risk taker
And I'm gonna' give it all that I've got

Yeah, Yeah

I live the rhythm, I feel it
It beats inside my chest
I breathe the music, so real
But I only want the best

I chase the rainbow colours
That appear without a care
Live my adventure
With my hands in the air

Wa Oh Oh
Wa Oh Oh
We feel alive in the light
We feel alive in the summer time

Wa Oh Oh
Wa Oh Oh
And we are breaking free, now
Wherever we go

So turn that summer jam up
I want to feel that groovy beat
You'll find me tappin' all my toes
You'll find me dancing in the street

And I'll be shaking off the blues
Just like I'm shaking off my shoes
Love every second of this summer time heat

I'm not just living, I'm alive
I'm not just breathing to survive
I see imagination twirled
As I'm living in this world

And with my eyes wide open
Try to take it all in
Now come along and let the good times begin

Wa Oh Oh
Wa Oh Oh
We feel alive in the light
We feel alive in the summer time

Wa Oh Oh
Wa Oh Oh
And we are breaking free, now
Wherever we go