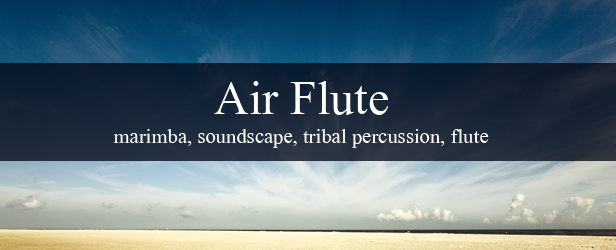 "Air flutes" – it's such a beautiful, happy inspiration, graceful and at the same pleasant and relaxing song.You can use it in your movie-, video-, audio-, and game projects or just for listening. It will be great sounds with some forest noise, jungle and tribal themes.
1) Full – 2:25
2) Short – 1:01
3) Short (no flute) – 1:01
This song is a high quality that sounds in most devices great, so you can use it safely in all your projects. Avaible in the Tribal Flutes Pack
Mood of the song: happy, graceful and include relaxing, hopeful and cute parts.
Instruments: 2 types of flute, percussion(djembe), live shakers, mallets and classic nylon guitars.