A minimalistic, inspirational and perfectly calm hi-tech music pack. The tracks contains a smooth, pure, elegant, instruments, robotic effects and crystal clear synthetic percussion. Perfect for corporate video, video game, business presentation, commercials, infomercials, podcasts, web or tv adverts etc.
Advanced Technology Music Pack includes 3 tracks and a total of 5 additional versions, all tracks (except looped) in MP3 / WAV
• Smooth Corporate – 2:25
• Inspiring Technology – 2:43
• Future Technology – 2:27
Similar Tracks

• High Tech
• Christmas Motivational Rock
• Inspired by Hope
• Quiet & Easy
• Future Technology 2
• Uplifting Pop-Rock
• Hi-Tech Logo Pack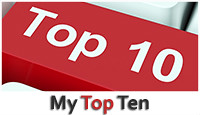 Videohive Authors
You are more than welcome to use this preview for your videohive projects. Please post the link in your item description and drop me a line!