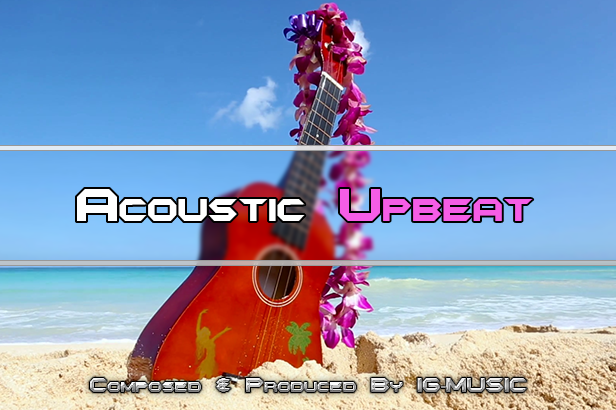 This acoustic upbeat uplifting track, with positive and happy mood, is perfect for any projects you need that optimistic, happy guitar/ukulele music in!
Catchy riffs and melodies, happy tunes and upbeat percussion make this track the perfect choice for your next project!
Instruments used in this track:
Ukulele Guitars
Acoustic Guitars
Acoustic Percussion
Piano
Glockenspiel
Various Sound Design Elements
and more!
Use this track for:
Corporate videos
Modern videos
Happy videos
Presentations
Slideshows
Funny videos
Hopeful videos
Inspirational videos
Motivational videos
Pop / Positive videos
Uplifting videos
Joyful videos
YouTube Intros
or any kind of projects, titles, advertisements, presentations or commercials!
The track length is 1:04 and it is provided in both wav and mp3 formats.


Send me a msg and follow me!
You Can Find Me Here