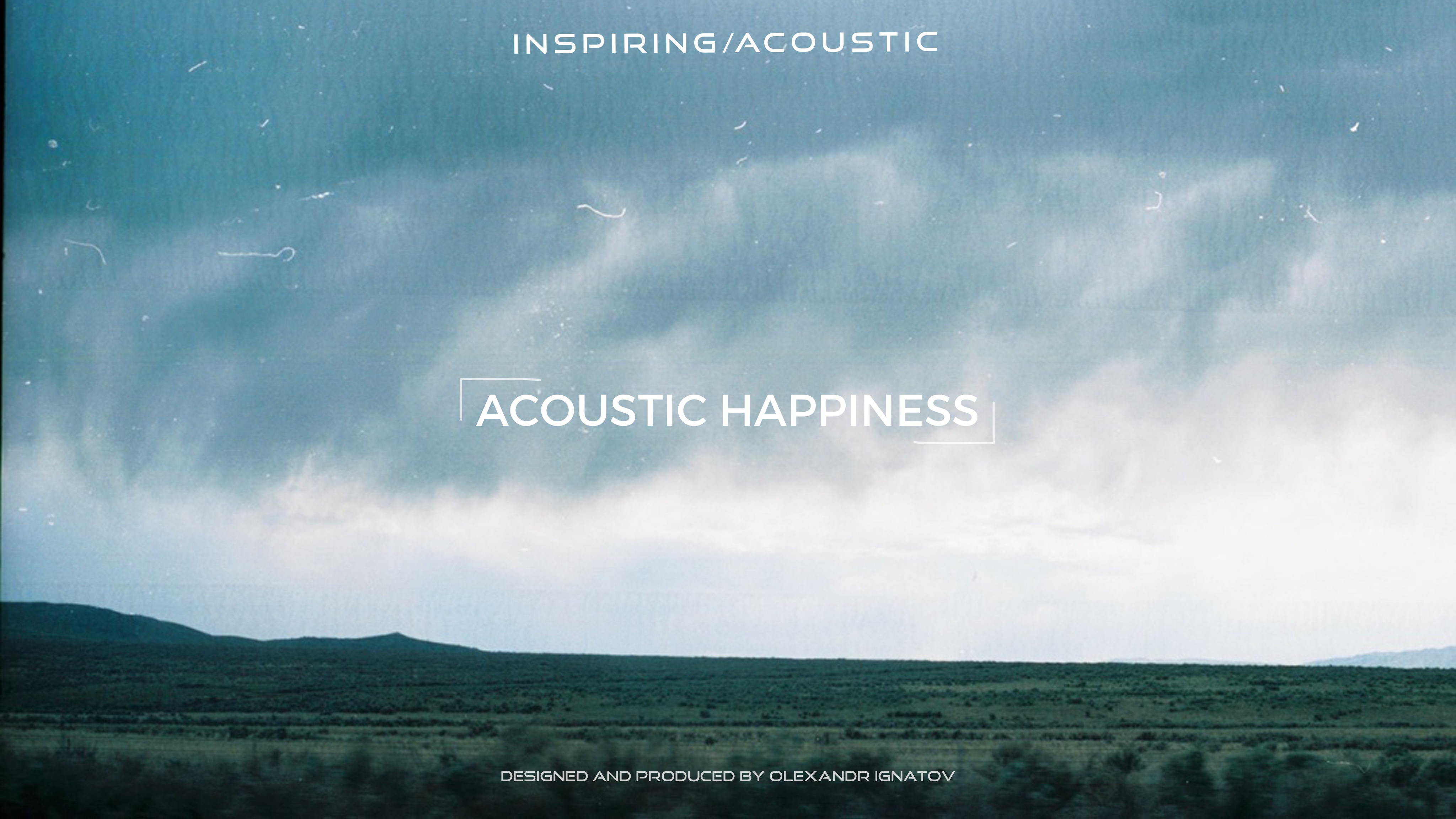 Exclusive inspirational happy acoustic music track to make any project really come to life! Full of positive vibes. You won't find a music track similar to this. And it's easy to cut and loop.
Sounds like: soft, motivational, inspiring, beautiful, positive, warm, happy acoustic rock corporate instrumental music, music that can be heard and used in various type of inspirational videos, media projects, corporate, life and travel, motivational startup video production, slideshows, presentations and websites.
Delivered to you in both mp3 and wave formats!

What is that track for? It's perfect if you have a need to create a positive, inspirational and professional experience for your client or to make your own project really shine! It's corporate and professional sounding, it has energy and happy uplifting vibes – all to help you make the best video possible!
You know how people see you and remember you is vital to your success. Your video, advertisement or presentation is more than just images and video. It's a feeling that incites action, its art, its a message.
And there is only one element that ties all the messaging and the content together and that is music. Without it, your story has no depth.
So – you can't afford to not have this track! Get "Acoustic Happiness" today and start using it and I guarantee your project will be catapulted to success!
Mood of the song: corporate, uplifting, acoustic, inspirational confident, powerful and exciting. Instruments used: piano, acoustic guitars, electric guitars, bass, percussion.
I know you deserve quality music content so take your project to another level with "Acoustic Happiness"!
YOU MAY ALSO LOVE THOSE SIMILAR SOUNDING TRACKS: