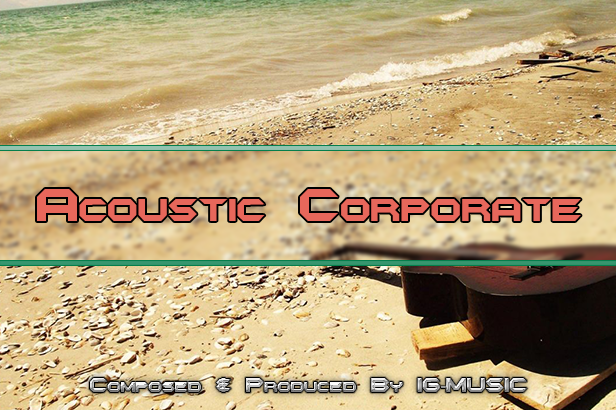 This acoustic corporate track is perfect for making your projects shine with simple effective guitar melodies putting the attention in your product and grabbing the listeners attention with catching riffs!
Instruments used in this track:
Acoustic Guitars
Acoustic Percussion
Piano
Glockenspiel
Various Sound Design Elements
and more!
Use this track for:
Corporate videos
Modern videos
Happy videos
Presentations
Slideshows
Funny videos
Hopeful videos
Inspirational videos
Motivational videos
Pop / Positive videos
Uplifting videos
Joyful videos
YouTube Intros
or any kind of projects, titles, advertisements, presentations or commercials!
Track length is 1:17 and it is provided in both wav and mp3 formats.


Send me a msg and follow me!
You Can Find Me Here