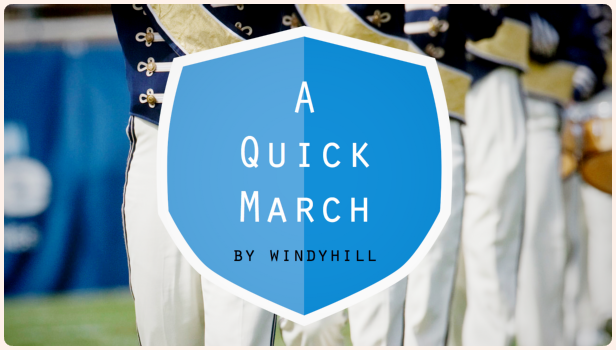 Ever had a little melody just pop into your head that you can't help but hum? That's what happens here but then… it's fully realised by a marching brass band. What begins as a daydream becomes a reality. A quirky, cheery melody. First discovered by voice and then played out by a big brass band that kicks in and takes over. This track has an uplifting vibe with a sense of progression and movement.
It would be particularly suitable for advertising or promotional material.
Voice, brass and glockenspiel are the most obvious instruments in the piece.
Also included is a 30sec "recap" version and a 7sec, 4 bar loop.
Files included:
Main track – 1:57 – wav,mp3
Recap version – 0:39 – wav,mp3
4 bar loop – 0:07 – wav,mp3