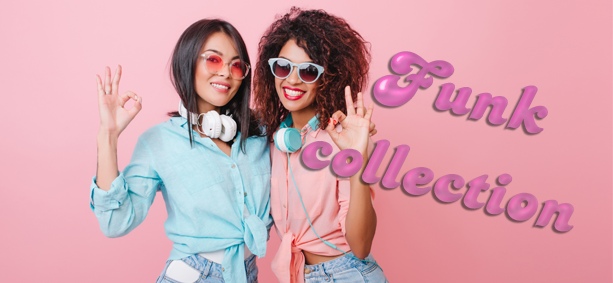 Funk Groove, Groovy Funky Music Pack
Upbeat Dance energy minimal melody funk jazz music with juicy bass, upbeat drums, brass and modern sound!
Prefect for Youtube Intro, opening for sport presentation and cars, youth brands promotion, short videohive presentation, football, baseball or fighting opening, vacation videos, text effects or slideshow, casino bet videos, cool fun gangster movies!
Archive contains 14 different versions in WAV and MP3 format!
The pack contains:
01. Funky Bass
Which includes:
Funky Bass (Full Version) 02:00
Funky Bass (Medium Version) 01:30
Funky Bass (Short Version) 01:00
Funky Bass (Advert Version) 00:15
Funky Bass (Loop Version) 00:45
02. Fashion Pop Funk
(In preview start at
05:47
)
Which includes:
Fashion Pop Funk (Full Version) 01:51
Fashion Pop Funk (Medium Version) 00:50
Fashion Pop Funk (Short Version) 00:21
Fashion Pop Funk (Loop Version) 00:46
03. Funk Bass
(In preview start at
09:46
)
Which includes:
Funk Bass (Full Version) 01:34
Funk Bass (Medium Version) 01:00
Funk Bass (Short Version) 00:30
Funk Bass (Logo Version) 00:15
Funk Bass (Loop Version) 00:30