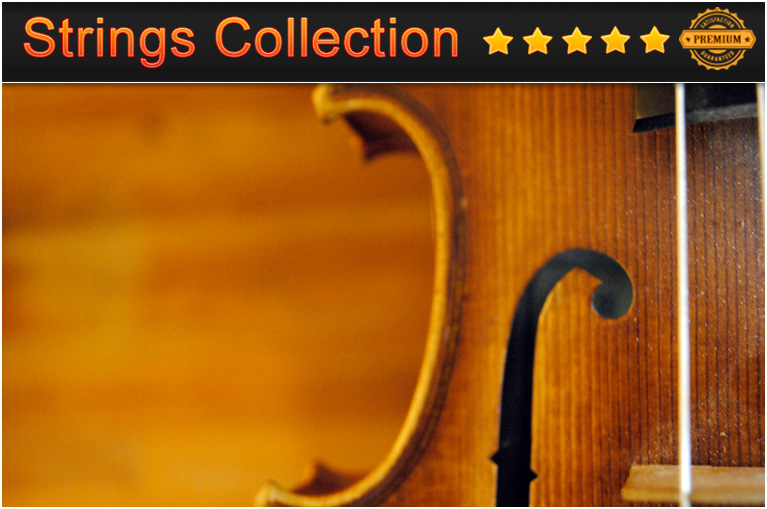 Royalty Free Music Collection containing tracks with string sections.
String instruments are musical instruments that produce sound from vibrating strings. In most strings instruments, the vibrations are transmitted to the body of the instrument, which also vibrate, along the air inside it. In the Hornbostel-Sachs scheme of musical instrument classification, used in organology, they are called chordophones. Some common instruments in the string family are guitar, sitar, rabab, electric bass, violin, viola, cello, double bass, banjo, mandolin, ukulele, bouzouki, and harp.
String instruments can be divided in three groups.
Lutes – instruments in which the strings are supported by a neck and a bout ("gourd"), for instance a guitar, a violin, a saz.
Harps – instruments in which the strings are contained within a frame.
Zithers – instruments with the strings mounted on a body, such as a guqin, a cimbalom, an autoharp, or a piano.
---
0 Sales $20

108 Sales $9

151 Sales $16

9 Sales $16

8 Sales $10

31 Sales $16

6 Sales $59

83 Sales $14

3 Sales $16

68 Sales $20

4 Sales $16

7 Sales $16

4 Sales $14

38 Sales $10

19 Sales $14

17 Sales $14