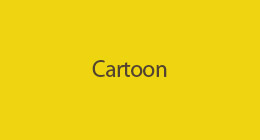 Cartoon Animation Cues
7
packs and
4
music logos combining for over
100
individual music cues designed for cartoons and animation.
Due to their short lengths all but the logos are listed under the "Sound Effects" category on AudioJungle, but they are far from sound effects. They are actually orchestral music cues designed to work collectively and interchangeably, providing great flexibility to
mix and match
elements to create a dynamic, entertaining and effective soundtrack for your project.
It will be like creating your own custom score!
---
278 Sales $11

98 Sales $11

88 Sales $11

143 Sales $11

146 Sales $11

89 Sales $11

113 Sales $11

18 Sales $11

14 Sales $11

66 Sales $11

13 Sales $11