We live in a world of magic, enjoy it!
Welcome, feel free to browse my portofolio, I am sure you will find something for your project.
By the way, if you want custom music, use the form in the right to contact me. I am more than happy to help you out.
Wish you the best, Michael from Europe, Romania.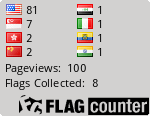 Public Collections
View All Collections