Looking for loops?
Welcome!
We understand that the best kind of audio for your project are high quality loops. So this is why we have created this project solely based on making your life easier! Make your life easier by just relaxing and listening to a couple of tracks here and supercharge your project in less time!
SEARCH FOR YOUR LOOP IN THE FOLLOWING COLLECTIONS.

VIDEOHIVE AND ACTIVEDEN AUTHORS
All of you are welcome to use my preview tracks for your video products with abouselty no problemo! (However please send a link to the music track in your items description and also drop me an email so I can update my item description with your link going towards your page!)
For any other kind of inquires email me at loophippo@gmail.com . I am available for custom work!
SEARCH FOR FULL LENGTH TRACKS IN THESE COLLECTIONS.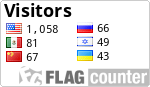 Public Collections
View All Collections