2015-02 Temporary holiday substitute support + development work available, so feel free to say Hi :)
Yes, I work on short notice!
Support and WP development is my full time job, so I'm available whenever you need me.
Are you just looking for a 2 week holiday substitute? I can jump in for you!
Did your team member just quit and you need replacement fast or someone who will hold everything together while you recruit? I can start working within 24 hours!
As much as my time is flexible…
… as well are my rates! Depending on your sales and preferences I can work on a hourly rate, a monthly/weekly fixum, on a percentage provision from your sales or a combination of the above! We can talk it all out.
If you expect to go on vacation a few months from now or if you are expecting a staff switch, feel free to shoot me a message, get to know me and know you can rely on me whenever you need help!

«We have worked with Melanie in the past at GuuThemes, as our Head of Support, and found her to be an easygoing, knowledgable, honest and professional asset to our team. Nothing was too much of an ask from Mel, and she showed a truly professional, and compassionate approach to dealing with buyers of our themes when support questions arose.»

Mark – guuthemes
«Melanie's patience and calmness while dealing with "difficult' customers (which you and me always had and always will have) is priceless and something that I appreciated the most, right after her professional approach and knowledge of WordPress and themes. If you're looking for someone to help you with your pile of support tickets, look no further cause you won't find anyone better.»

Lukasz – purethemes
Hi,
I'm Mel,
an experienced ex-themeforest author (9 items), a self employed full time support staff and a loyal, dedicated and competent partner.
I'm happy to be the official support assistant for the Elite authors UnitedThemes and ThemeSector.


My vacation substitute cooperations (on offer since October 2014):
My previous full time support cooperations include (on offer since 2013):
SwiftIdeas
themefusion
freshface
minti
guuthemes
purethemes
two2twelve
stmcan
artbees
DMThemes
My previous premium support cooperations include Pixelentity's forum (on offer since 2013).
I also collaborated with several authors on themeforest for development projects and/or themes, theme conversions or bugfixes.
Furthermore I have been the designer and developer of KarmaThemes until June 2012. With around 10 themes and templates released on themeforest I'm proud to be able to call myself up to par to themeforest quality.
Due to my extensive experience with both developing themes as a former marketplace author, developing client websites and of course through the support forum I am a highly professional expert in the field of WordPress theming with all its companions such as PHP, jQuery and of course HTML/CSS.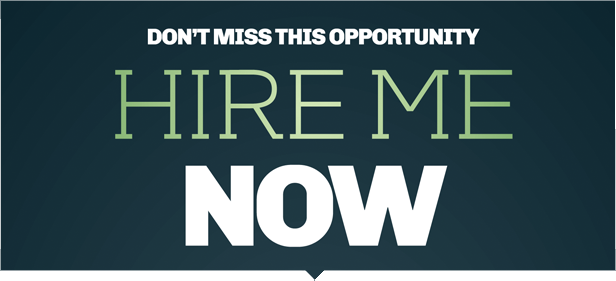 customization or modification projects
By hiring me you not only get a professional developer, you get a friendly, reliable and dedicated partner who not only helps you to fully enjoy your website, but is also there for you after the project, in case any bugs or questions occur that are bound to the customization.
support staff (open cooperation positions available (02-2015))
By hiring me as your support help you will not only boost your reputation, you will also be able to let go of support and focus on more important things, like developing new themes and – of course – life itself.
Let me take care of it

Cheers,
Mel
… And I love you too! ("Testimonials")
Mel – you're an angel with unlimited patience. I could never put up with all of these support requests.
Cheers! - Eric Hendrix
Thanks for all your help with everything, Mel! You're great at what you do.
- BloomMultimedia
Eureka Mel! – You rock my world.
Keep it real!
- webfrogs
Oh, and it worked! Thank you so much for you help and I'm sorry to see you won't be on board with this theme much longer. Take blessings with you and best wishes.
Pam
- PamB (from when my cooperation with guuthemes was about to come to an end)
You're a champion Mel. That works
Thank you.
- duggiel
Fixed ! Thank you so much !

Did I mention I love you guys ? Seriously, if either one of you want to get married, I'm in.

Thanks again, O
- sunspleen
Thank you very much, I may call you "Melsome" like in awesome in the future. =D
- Seph
Mel, have I told you lately how much you rock! Worked flawlessly. Thank you again for the incredible support.
- bbuscay
Thanks so much Mel. You rock. I'd rent a pig to you any day. lol
- KingBeard
Whoever you are Mel, I love you.
Thanks!! It's perfect

CK – marketingatEON
Melanie –
You are code poet.
Mahalo!
A
– andrewrosegallery
you're a genius.
– rynleigh
Your awesome, and the theme (Avada) is AMAZING!!!!
THKS FOR YOUR PERMANENT EFFORT

– carlosvv
Fantastic! You are the best!
– michaelproof
Thanks Mel, worked out perfect!
Really impressed with the speed of reply and quality of your support!
– aarnoudt
I'm off to start the "Mel Appreciation Society"!
– vinedesign
Mel
u legend
Thanks!
– kpmcgee73
Mel – YOU ROCK!
Thanks for your help and support. I couldn't be happier with the after sales service from you guys (themefusion) – totally rapt!
– andrewhellmich
It worked, you're tha bomb

– Cedric
Once again, you guys have demonstrated a masterclass in customer service.
Outstanding.
Thanks again

– mrRICKROCK
Thanks you are an angel from above.
– minarbetsmail
You bloody legends!
I don't know how you do the things you do but that's awesome – thank you… again.
I'll be singing your praises from the rooftops.
Have a great weekend.
– andrewhellmich
Hi Mel,
Thank you for everything, this is resolved. I sincerely appreciate all of your help, particularly for taking the time to directly help with trouble-shooting. And your responsive times were fantastic. The theme is great, and you really go the distance with you level of support. Thanks again.
– froglady