All Original Sound FX and Music Tracks
Welcome Friends! We are primarily offering royalty free sound effects and sound clips alongwith some useful musical tracks and logos here at AudioJungle. Our key music genres are world music, ambient, Indian, Yoga or Meditation music (Youtube Link), experimental/fusion etc.



Sound effects, Instrumental musical tracks and Logos available here are highly applicable to Film, TV, advertisement, website, gaming, animation, flash presentation, podcast and radio based projects. All Audio Items are organized in Collections.

Sound Fx/Clips: Game-Cartoon | Atmosphere-Ambiance-Background | Baby-Kids | Space | Mobile-iPad Apps | Whips-Whooshes | Movements-Transitions | Dings-Clicks-Alerts | SciFi-Futuristic | Comic-Funny | Domestic-Routine | Office-Workplace | Friction-Scratch-Rub | Harmonica App Alerts | Sports | Sound Clips | Halloween-Horror | Christmas-Holiday-New Year | Pops-Jumps-Bounces

Music Tracks: World Music | Ambient | Cinematic | Miscellaneous(Rock/Pop/Techno/Exp)
Logos and Intros: Logos-Intros
Indian Punjabi "Dhol" Percussion: Dhol Beat Normal | Dhol Beat Fast



All Sound Clips / Effects submissions and AJ Radio: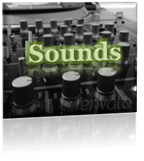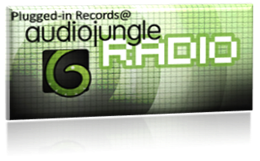 Visit Portfolio- Your Comments/Feedbacks are extremely vital for us.
Thank you so much for buying from us and considering us worthy of playing a part in your various Audio/Video projects. Please RATE the item you purchase from your DOWNLOADS TAB

In order to provide an invaluable product advertising opportunity to our customers, we strongly recommend our customers to send us an e-mail whenever you do buy one of our items. This will enable us to update our item description as well as our profile page with an attractive banner link to your project/product item where you use our item.


Please feel free to contact via email for:
* Freelance work, and
* In case you want any changes/alterations in any of the tracks.

Public Collections
View All Collections