Be Great. Nothing else pays. Top quality Royalty Free Music.

Get in a music zone of professional piano/keyboard player, composer, arranger and producer, making music for more than 10 years now. Scroll the portfolio or use this page to find the best item for you.
My mission is making outstanding full music production: writing from a beat to a complete song, advertisement, music for movie, animation, TV/radio commercial or epic orchestra piece.
Add value to your projects with just right and inspiring music and get an amazing support, you're always welcome to message me at any time with your questions, item additional production inquiries or custom production – and we will work it out together in a best way.
I'm also open to collaborations with VideoHive authors – post a link with your work and my music and lets help each other.
My goal is to provide you with the top quality production music to help you achieve your purpose with any project and inspire yourself and your customers.
Follow me for more. If you buy – please do me a favor by taking a second to rate your purchase, that's really important for me.
Thank you. Be Great!
Olexandr
FRESH AND LATEST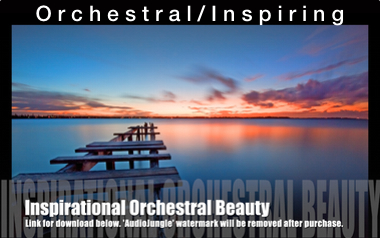 GET MORE GREAT MUSIC FOR LESS MONEY!
MY BESTSELLING ITEMS:
MY MUSIC IN ACTION
Glass Photo by Lafontaine77 (Inspiring Piano and Orchestra)
Public Collections
View All Collections