Music and Sound Design
Jaap Visser is a composer and sound designer from the Netherlands. He has worked several years as freelance composer and sound desinger. His classical concert music has been performed worldwide and he is now mainly working as composer and sound designer for the film and game industry.
Jaap started his carreer in the game industry by working at Blizzard Entertainment. Later in 2008 he co founded 3 Peak Audio to expand the possiblities for game audio production. With 3 Peak Audio Jaap has produced the audio for more then 50 video games.
Currently he has started his own new company JV Audio Services and Scubba Music. With both these companies Jaap is providing a wide variety of services for film, game and other multimedia projects. He has worked with a wide variety of clients such as HBO, ABC, Sony, Blizzard Entertainment and much much more.
Note for VideoHive authors
Feel free to use any of the preview versions in my portfolio and shoot me a quick message if you use one of my tracks. I will post them here and also try to promote them on other pages!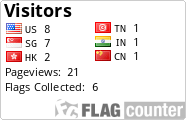 Public Collections
View All Collections