Original Music Production and Sound Design
Hi, Dano Black here.


As seen in… <iframe width="560" height="315" src="http://www.youtube.com/embed/QJwv3HtZT3I" frameborder="0" allowfullscreen></iframe>

I've been composing and producing music professionally for over 10 years and have worked in Japan, Hawaii, and Oklahoma. There's nothing I love more than music and I work in any genre, from punk to pop to country to film scores.

My studio has 16 track simultaneous input with unlimited total tracks. State of the art 5.1 mixing is available for all film projects. A wide library of musical instruments are at your disposal.
Available Instruments:
6 pc. Pearl Master's Custom drum kit with 9 cymbals
50th anniversary USA Fender Stratocaster
Roland Juno-Di synthesizer
1986 vintage Roland Juno 106
K. Kawai Upright Piano
Young Chang 6 ft. Grand Piano
Accordion
Hohner Pianica
Seagull Acoustic Guitar
bell kit
Shamisen (Japanese 3 stringed lute)
Shakuhachi (Japanese end blown flute)
Literally thousands of virtual instruments
Recording Equipment

Yamaha MG24/14FX mixer
Motu Traveler 192 Khz interface
T.C. electronic M350 effect/reverb processor
Alesis 3630 compressor
Alesis ADAT machine
Line 6 DL4
Hundreds of virtual effects including Antares Auto-Tune 4
1973 Fender Bassman 50 with 2 15 cabinet
1973 Fender Twin Reverb tube amp
Microphones
Audio Technica AT2050
2x AKG Perception 200
2x AKG C1000s
Shure SM57×8
Shure Beta 52 kick drum mic
Shure SM91 kick drum mic
lots more!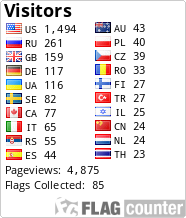 Public Collections
View All Collections