Royalty-Free Music For Video, Film & Animation


Alumo Audio productions are audibly fresh, cutting edge and bring to the table next generation, quality royalty free music that attaches perfectly to your media or project. Run by versatile composer, producer and multi-instrumentalist Matt Harris.
With over 20 years experience, he has created audio productions for a variety of digital media, commercials, video and radio presentations, covering a whole range of musical genres and has supplied music to major clients, including Sony, ABC Family, CBS, BBC, Lonely Planet, eBay, Unilever, Asus and M&S, to name a few, as well as providing great music to many thousands of YouTubers and independent film makers worldwide.
Please check out Alumo's Non-Exclusive portfolio here and Exclusive portfolio here, featuring music only available on AudioJungle.
VideoHive authors: Feel free to use the downloadable preview mp3s on your projects, found on the bottom right of the main track player.

A note to buyers: If you are purchasing my music via a VideoHive item, please be aware that VideoHive authors may cut or edit the music to fit their project. Please check the audio previews before purchasing and rating music from AudioJungle. Watermarked previews are freely downloadable from the audio player for you to test first on your project.
YouTube usages: To quickly clear any potential 'Third Party Content' claims using my music, please visit this page using your video links, license certificate and state that you 'have licensed music by Matt Harris / AlumoMusic'. Claims are usually cleared within 24 to 96 hours.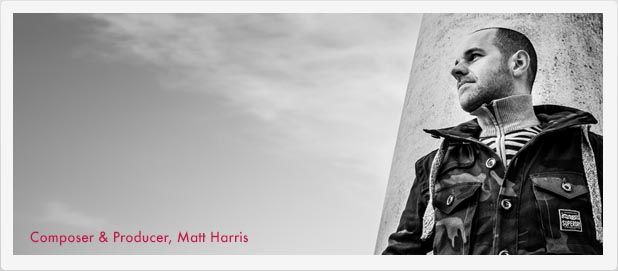 Public Collections
View All Collections