This song starts with a positive light piano that gradually builds with lush strings and guitar with analogue synth. Great for numerous of projects including corporate projects, presentations, different commercials and even for cinematic.
This track includes many different versions:
Track 1 – 2 Minute Mix
Track 2 – 1 Minute Mix
Track 3 – 30 Second Mix
Track 4 – Looped Version 1 (0:13)
Track 5 – Looped Version 2 (0:27)
Search for related tracks by clicking the image below!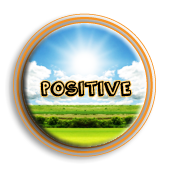 VIDEOHIVE AND ACTIVEDEN AUTHORS
All of you are welcome to use my preview tracks for your video products with abouselty no problemo! (However please send a link to the music track in your items description and also drop me an email so I can update my item description with your link going towards your page!)
Make sure to follow me. At a very consistent basis I upload several music tracks.
For any other kind of inquires email me at soundmatchaudio@gmail.com . I am available for custom work! (Also by request I can provide different versions of any tracks!)
YOUR SEARCH CAN BE MUCH EASIER NOW BY BROWSING THE FOLLOWING COLLECTIONS.