This is an epic and cinematic song very good for movies, games, trailers and much more. It presenting battlefield with victims but also a huge victory after battle. If you need some special version for your project feel free to contact me.
CHECK AWESOME VIDEO THAT ARE USING THIS SONGS!!!

You can find this song in my BUNDLE
For more similar tracks/packs visit my collection!!!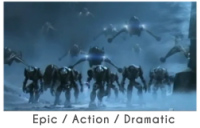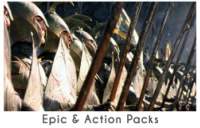 Here is my collection: