A ambient/technological track with a little touch of IDM. The mood / feel of this track is "neutral", it is not too happy, and not too ambient. Perfect for various projects!
This track includes serval different versions inside the zip file:
Track A – Original Mix (2:20)
Track B – Mix without Main Synth (2:00)
Track C – Original Mix without Percussion/Drums (2:20)
Track D – Mix without Main Synth and without Percussion/Drums (2:00)
if you like this track you may like this one and this one
Search for related tracks by clicking the image below!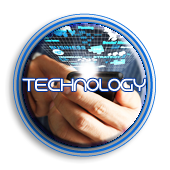 VIDEOHIVE AND ACTIVEDEN AUTHORS
All of you are welcome to use my preview tracks for your video products with abouselty no problemo! (However please send a link to the music track in your items description and also drop me an email so I can update my item description with your link going towards your page!)
Make sure to follow me. At a very consistent basis I upload several music tracks.
For any other kind of inquires email me at soundmatchaudio@gmail.com . I am available for custom work! (Also by request I can provide different versions of any tracks!)
YOUR SEARCH CAN BE MUCH EASIER NOW BY BROWSING THE FOLLOWING COLLECTIONS.