This waltz begins very rubato, allowing the theme to meander as it will. When the first thought is complete, the piano is joined by soft brush stick drums, acoustic bass, an ambient backdrop and pizzicato strings. It sounds like a summer rain cascading upon a waltzing couple who continue to dance despite the rain. Conversely, it could very well be set in a snowfall during winter or Christmas eve – I hear some form of precipitation.
Included: version with rubato piano intro (2:57) (as heard above) version without rubato intro (02:21)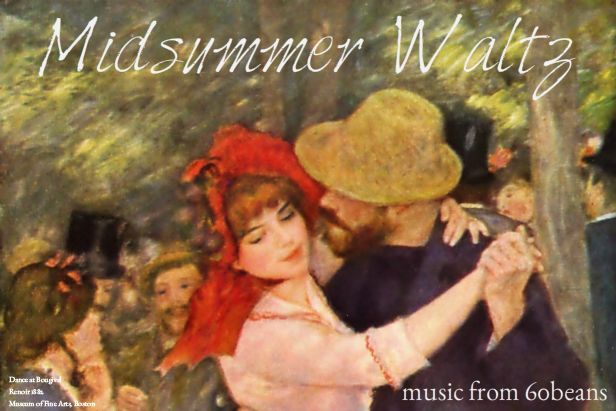 "Dance at Bougival" detail Pierre-August Renoir 1883 Museum of Fine Arts, Boston


Check out some more wedding music ideas via this collection . . .