Save money by buying this track and other 3 similar "happy uplifting" songs, made with unusual instruments.
This is an instrumental song with a very positive feeling and an upbeat, bouncy piano track that will immediately catch your attention. It is arranged with a 12 strings acoustic guitar, bells and a driving and enegertic drum, claps and bass lines.
It is perfect for transmitting a very positive attitude. It could perfectly fit project for ecommerce, corporate / business marketing and advertising, auto industry related products, travel, home movie or picture slide-shows. This track will also work very well for tv commercials and moments or scenes in film where a good, energetic and happy mood is desired.
If you need cuts, looping, short or extended versions, etc do not hesitate to contact me: most if this work can be arranged for free!

Listen to this track on the background of the great Videohive template "Happy Sunday Slides" made by Madlistudio
Thanks for listening and if you purchase the track do not forget to rate!
... and have a look to my portfolio, too!
If you like this song you may also like my other corporate – motivational tracks: Motivating with a Balalaika and The happy mandolin



Look at my youtube channel to listen to my music on the background of several videos made by authors on videohive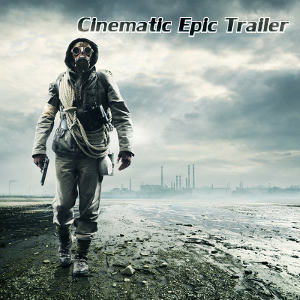 Find the song you are looking for:
Happy, uplifting, corporate, motivational (also with unusual instruments!)
Save money with this "happy/uplifting songs with unusual instruments" pack

Aggressive Metal Loops
Save money with the loop pack 1, the loop pack 2, and the loop pack 3

Audio logo, Stinger, Identity, Intro
Save money with the Metal Logo Pack 1, Metal Logo Pack 2 or Metal Logo Pack 3. Look at this video featuring my best seller Metal Logo Stinger 1 and this video featuring my Metal Logo Stinger 9

Trailer, broadcasting, action, sport

New age, background and meditative music

Ambient and soundscapes for thriller, suspense and horror
Save money with this ambient pack

Cinematic, Romance, Love, Hate, Passion – Look at this video featuring my music Romantic Piano Melody
Save money with the Romantic Piano Pack

Epic, heroic and fantasy music

Lullabies for baby sleep
Save money with This lullaby pack

Miscellaneous and uncategorized, SFX and weird stuff!