PREVIEW AND ZIP FILE CONSIST OF:
1. Commercial Promo (1:50)
2. Freedom (2:00)
3. Positive Commercial (2:55)
4. Joyful Background (2:12)
5. Spring On My Doors (1:57)
6. Good Morning (2:13)
7. Place For Dreams (2:15)
8. Morning Coffee (2:19)
9. Summer Love (2:04)
10. Life Is Beautiful (3:08)
For more similar pack visit my category!!!!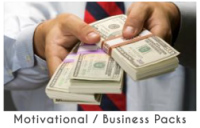 After you buy this pack you can contact me and I will send you a instrumental version of the song "Place For Dreams" FOR FREE!!!
This is an peaceful and pleasant corporate pack with 10 full songs very good for presenting your projects, videos, web sites etc. Here you can hear many different instruments like acoustic guitar, piano, strings, violin, vocals, electric guitar and much more. Hope you will find this pack very useful. If you need a wave file of this songs or special version feel free to contact me.
Here is my collection: