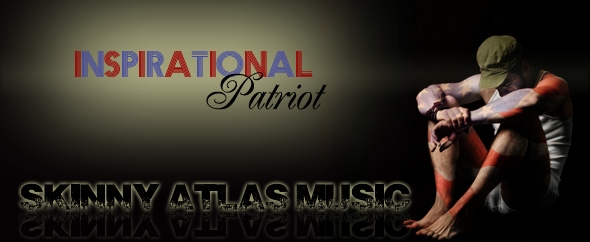 Inspirational Patriot is slow yet powerful. This track has a lot of depth and expansion from beginning to end. The steady distant kick and rolling snare make this track Americas anthem. The beat steadily increases and the instruments continue to add creating a developing effect to the listener. Inspirational Patriot is a great track to inspire traditional values.
This track features: Piano, bells, organ, marimba, electric guitar, clean electric, bass guitar, and drums
Use my NEW! SPEED SEARCH to find the exact fit for your project
SKINNY ATLAS- NEW MUSIC
SKINNY ATLAS- BIOGRAPHY
WELCOME
I really hope that my tracks will make your project sound great. If you need a track edited just send me an email, I will be honored to tailor a track for your project.
I would love to hear my music in your project so please email me when you're finished and I will promote it on my page, twitter, and facebook.
Thank you very much for your interest in using my music! I look forward to working with you!
Greg C.
SKINNY ATLAS- ATTN: VideoHive, ThemeForest and ActiveDen Authors!
You are more than welcome to use any of my preview tracks in your project! Send me a link and I will promote your project on my page!
THANK YOU!