Description: An industrial flavored trailer with in your face modern sounds. Hybrid elements consisting of orchestral and digital sonic waves that take the listener to where the visual project wants them to go. This can be used for a trailer, promo, montage, commercial, youtube video, or for a movie score. Futuristic and powerful this will boost your project with that very modern "Hollywood Sound".
Included Variations:
Epic Hybrid Trailer – Main File (2:17)
Epic Hybrid Trailer – 1 Minute Version (1:02) Starts at 2:17 in preview
Epic Hybrid Trailer – Finale (0:24) Starts at 3:19 in preview
Epic Hybrid Trailer – No Choir (2:17) Starts at 3:44 in preview
Epic Hybrid Trailer – Percussion and SFX (2:17) Starts at 6:02 in preview
Included Instruments: Strings, Brass, Woodwinds, Percussion, Choir, Synth, Bass, Risers, Hits, Stings, Drums, Taikos, French Horns, Trumpets, Violins, Violas, Cellos, Contrabass, Double Bass, SFX, downers

Similar Music Composers/Producers: Hans Zimmer, Thomas Bergersen, Harry Gregson Williams, Two Steps From Hell, Audiomachine, James Newton Howard, Brian Tyler, James Horner, John Powell, Nick Phoenix, Michael Giacchino, Jerry Goldsmith, Danny Elfman, John Williams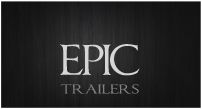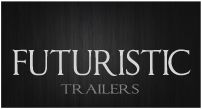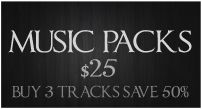 Thank you so much for taking the time to stop by.
I live in Salt Lake City UT USA and have been composing/producing music for about 10+ years now. Its my life's passion and I'm very grateful to be able to make money with it.
A little shameless vanity: I've composed for Dateline, Grimm, Law and Order, Saturday Night Live and have had my music on NBC, ABC, TLC, HBO, TNT, National Geographic Channel, Animal Planet, OWN, MTV, FUSE as well as many other networks. I have also had the pleasure of having my music used by hundreds of corporations, commercials and trailers.
VideoHive Artists! Your free to use any of my tracks, just let me know and I'll paste a link to the video you use it in.
Again thank you so much for stopping by, your the reason I get to do what I love!...even if you don't use anything today, hopefully you'll be back