Description: Silky violins grows into an epic flood of orchestral, digital and dubstep. A unique piece of trailer music for special projects that need soft intro and a massive climax. Include variations make it easy to just use the soft section or the full blown section. Very versatile and easy to work with.

Included Edits:
Epic Cinematic Trailer (2:26)
Epic Cinematic Trailer – Finale with Dubstep Hits (0:27) Starts at 2:26
Epic Cinematic Trailer – Mid Section (0:51) Starts at 2:53
Epic Cinematic Trailer – Percussion and SFX (2:08) Starts at 3:45
Epic Cinematic Trailer – Extended Intro (2:49) Starts at 5:53

Included Instruments: Full Orchestra including strings, brass, woodwinds, percussion, choir, cymbals, bassoons, harp, trumpet, french horns, viola, violin, piccolo, clarinet, flute, bass clarinet, timpani, big drums, bass drum, and toms. Dubstep elements, risers, sound effects, musical digital noise, downers, drops and distorted guitar. Similar Music Composers/Producers: Hans Zimmer, Steve Jablonsky, Brian Tyler, Harry Gregson-Willams, Ramin Djawadi, Klaus Badelt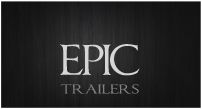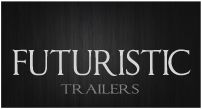 Thank you so much for taking the time to stop by.
I live in Salt Lake City UT USA and have been composing/producing music for about 10+ years now. Its my life's passion and I'm very grateful to be able to make money with it.
A little shameless vanity: My music has been played on ABC, MTV, TLC, HBO, TNT, OWN and other networks, as well as used by hundreds of corporations, commercials and trailers.
VideoHive Artists! Your free to use any of my tracks, just let me know and I'll paste a link to the video you use it in.
Again thank you so much for stopping by, your the reason I get to do what I love!...even if you don't use anything today, hopefully you'll be back