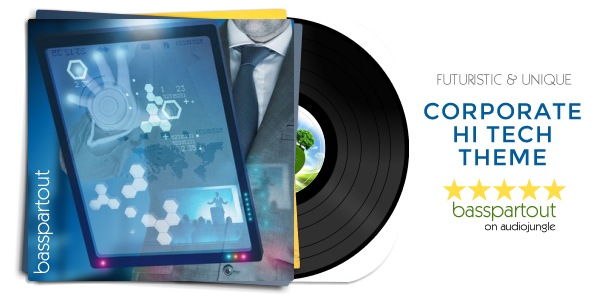 Modern stylish background track with a distinct atmospheric lead synth over a prominent dub step inspired synth bass line and a cinematic war drums groove.
Perfect background for any project that needs a modern stylish atmosphere, like fashion shows or hi-tech product presentations.
Easily Customize This Track!
Item contains the complete track and two short loopable versions of the theme.
"File Name" | Length | format | loopable? | Description
"Corporate HiTech Theme" | 2:50| .wav & mp3 | no | Complete Track
Additional loopable Parts:
"Corporate HiTech Theme_Loop_01" | 0:32 | wav & mp3 | yes | (listen from 2:50 to 3:22 in preview)
"Corporate HiTech Theme_Loop_02" | 0:16 | wav & mp3 | yes | (listen from 3:24 to 3:40 in preview)
!Please keep in mind that due to their nature, mp3s do not loop seamlessly in all applications! Always use the included .wav files when you need a seamless loop.
Thank you for choosing my music. I hope it will give you as much joy using it as I have creating it.