Elite Author
Author was Featured
Item was Featured
Author had a File in an Envato Bundle
Microlancer Beta Tester
Exclusive Author
Most Wanted Bounty Winner
Attended a Community Meetup
Bought between 100 and 499 items
+4 more
We are now a little bit more than 5 weeks into the challenge
Team Codecanyon still has a pretty clear lead, but team videohive who was in 4th place two weeks ago is now in 2nd place, and team envato staff is 3rd.
And we have a new team showing up on the leaderboard team activeden!
Looks like team themeforest is busy doing themes as they are now 6th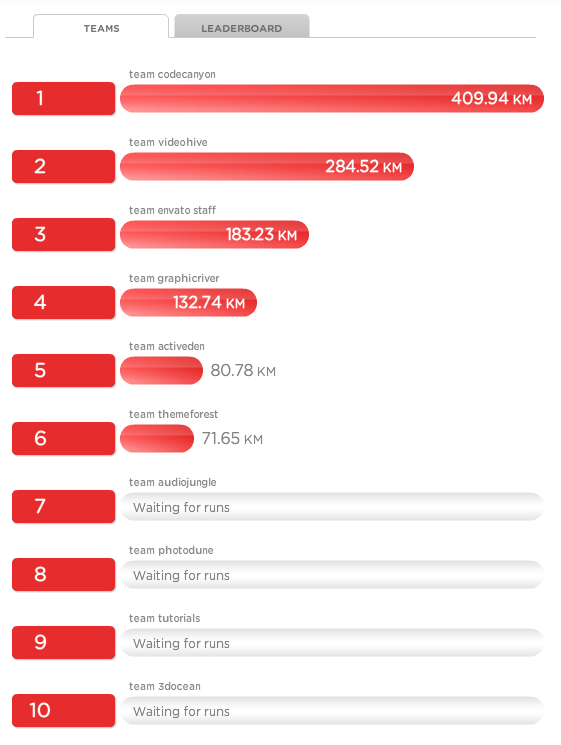 Help your favorite team take home the win. Join Now!