Mihai_Sorohan said

Still not enough, this is better:
Original image – an actual 12 necks guitar: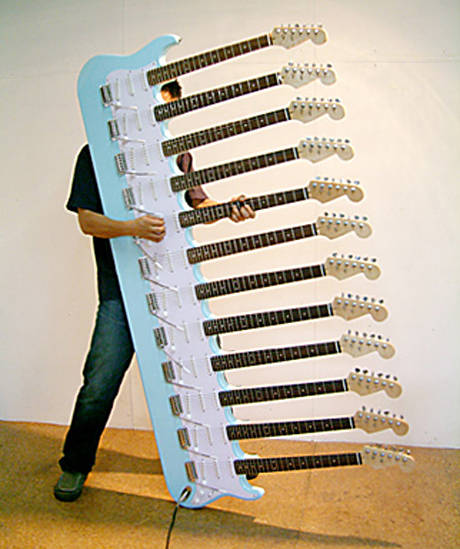 What a waste of wood… My wife said you need tentacles to play that.
Waste of wood, eh? Wait until you see this:
Art-of-Sound said

Is it possible to play the lowest one?
Mihai_Sorohan said

Ha-ha! +1!
Twisterium said
Is it possible to play the lowest one?
It's a functional 6 strings fretless, but it's there rather for a gimmick than for actual playing.
Here's an explanation about the guitar: http://www.youtube.com/watch?v=GnDndcxHWyM&feature=youtu.be&t=10m25s
And another stupid guitar:
Helpful Information
Please read our community guidelines. Self promotion and discussion of piracy is not allowed.
Open a support ticket if you would like specific help with your account, deposits or purchases.
Item Support by authors is optional and may vary. Please see the Support tab on each item page.
Most of all, enjoy your time here. Thank you for being a valued Envato community member.