Elite Author
Envato Staff
Reviewer
Has been a member for 4-5 years
Bought between 50 and 99 items
Referred between 500 and 999 users
Sold between 100 000 and 250 000 dollars
Latvia
Author had a File in an Envato Bundle
+5 more
Wayback machine is not that good in displaying really old history, but I have some screenshots that I took for my old projects. Do any of you still remember VideoHive before the big redesign?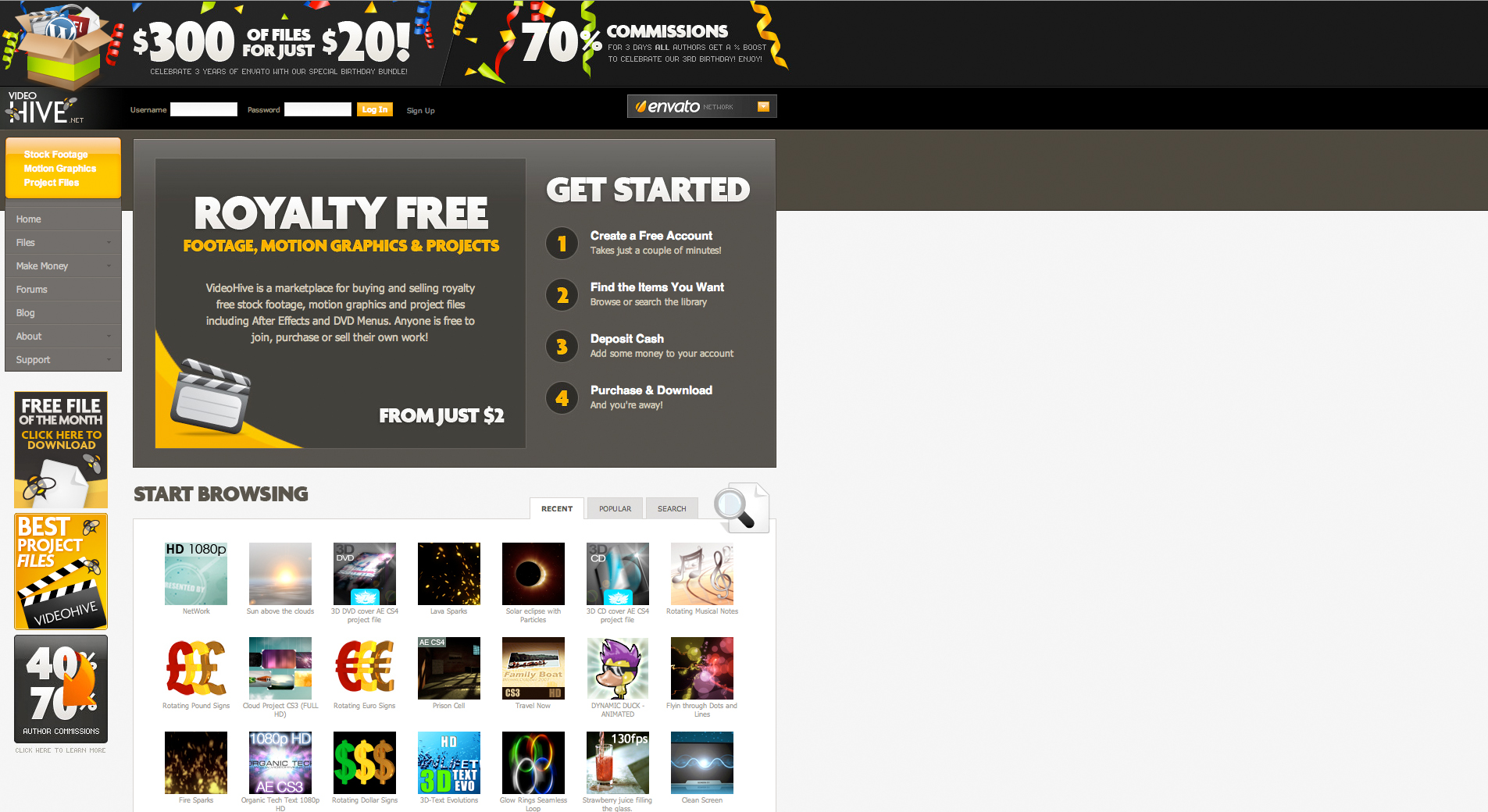 Times when you could land a first position in weekly topsellers with ~10 sales per week and times when you could spend nearly a week on front page. Times when you could be a featured author or have a featured file several times in one year because there were not that much authors around.
But those were also times when most authors never got past 50 something % commission rate because you had to make 1/3 million $ in sales to get 70% rate.