Welcome to the club! I seriously want a slice of that cake
Thanks so much soundgrid! That's really encouraging!
Great entries so far guys! This is going to be a great competition
Here is my entry, When I'm With You. Good luck to all!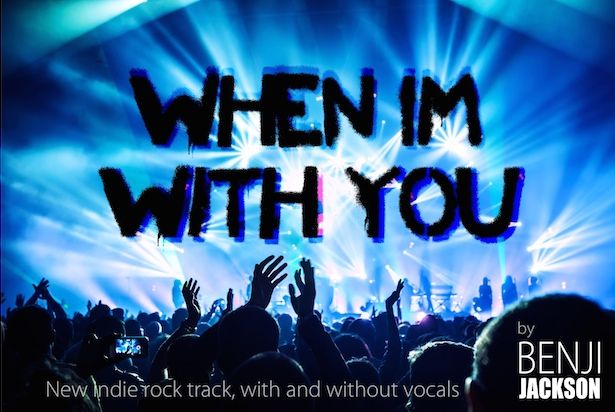 Nice one! Reminds me very much of Ronny Jordan. Anybody remember that name?
Interesting discussion! I have to admit that out of all the virtual instruments, I have a real addiction to drum libraries. I have used Superior Drummer and EZ drummer for years(and love them) but I have some credit built up on big fish audio and was thinking about getting Addictive Drummer 2.
Interestingly enough, I was talking to an actual drummer at a gig the other day that said out of all of them, the sound and response from Native Instruments Studio Drummer was by far his favourite, (a real surprise to me as it is one of the libraries that I have but haven't really paid attention to). I'd like to hear from other drummers what they consider to be the most responsive and just plain fun to play.
AdamLangstonAdao said
If nobody answers them they will give up and go away
(In a high pitched voice, dressed as a waitress) .....Well, there's spam egg sausage and spam, that's not got much spam in it….
Pavel, my wife loves that name!! Good choice, and congratulations, you have much to look forward to.
Benji
hey well done! just joined the club myself, high five!
Hey, thanks KingandQueen and everyone else for commenting! Its been a massive start of the year for me, having achieved this milestone, also appearing in the popular files list, and top sellers for January, I have to say I'm absolutely blown away by what can happen here with a bit of hard work. Massively excited for 2015, my fellow authors constantly inspire me forward, in a line of work that is mostly solitary, it's great to have such an encouraging and vibrant community in AJ. I love you guys! Group hug!
Benji.