Purchased, thank you! Happy holidays!
Please start accepting QuickTime ProRes4444 as the best codec with Alpha Channel…
MANY THANKS!
More details… – http://en.wikipedia.org/wiki/24p
Disadvantages of 24p
In general, 24 frames-per-second video has more trouble with fast camera motion than other, higher frame rates, sometimes showing a "strobe" or "choppy" motion, just like 24 frame/s film will if shot as if it is video, without slower camera panning & zooming motion. It is therefore not well-suited for programming requiring spontaneous camera action or "reality" camerawork.
SebicheArgentino said


butlerm said
Luma mattes for the win!

Thank you butlerm!!!
As the Luma matte in After effects… in Apple Motion apply 'Image Mask' from the black-and-white layer…
Funny Bug, voted, good luck
Hey Kontra… Such a nice animator like you should join VH long time ago… Have crazy sales!
Dear Felt_tips, thank you for this thread indeed, and welcome to our '1-star club', I'm really glad to read you here as our most intelligent and respectful VideoHive community member, and especially as a perfect native English speaker and writer, and hopefully untouchable forum moderator…
Unfortunately that 'suspicious' or rather 'malicious' rating manipulation happened with so my many items so many times… as so many people do not like me to be so long time featured as Top Author by the sales ranking… Here is just one typical example with my not so bad $2 motion graphic clearly pre-viewable before purchasing: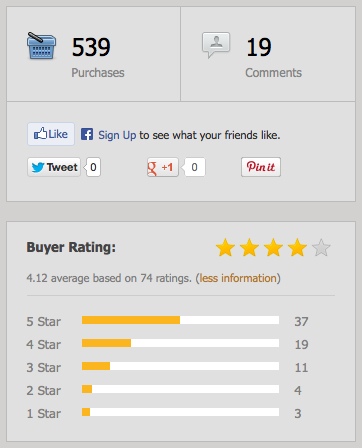 First time it happened about 4 years ago, and same day I emailed VH manager asking for any proper support action against my first unfair 1-star rating, but was replied with just a friendly condolence and explanation that Envato carefully protects buyer's privacy and can't correct my low stars… Well, a few times I tried to balance my damaged 'starring' by so called 'self-purchases' and 'self-ratings' using other friendly accounts… Lately I gave up that irrational practice, when I have about 700 items in my VH portfolio, my enemies would just make me even kinda happy anyway, if would purchase my every clip trying to damage my overall rating, LOL… But they stupidly repeat it again and again every month, LOL… Seriously, when that current terrible terroristic anonymous 5-star rating system will continue to cause our financial and moral loss may be we should initiate some class action claim investigation by some legitimate 3rd party detective authority or cyber-crime agency, LOL…
Dearest Justin, Scott, Lance, Vahid… Collis and Cyan… Mohammed and Jesus… Skies and Stars… Hopefully some of you are reading and listening our new moaning and roarings.. We don't want to suspect any 'monkey business' behind the Envato low-rating issues… We just want to focus on creating our media projects giving you many rights to review, evaluate, market, licence, promote… and to protect… our items in your best ways… But again, and again asking, pleeaase, improve your rating system ASAP or remove at all… as obviously manipulative and misleading for the search 'by rating'… Or, if you are so fond of this useless old-fashion decoration, instead of our item ratings leave just only 1 general rating form for your every marketplace right near the header logo, and make useable for both buyers and authors…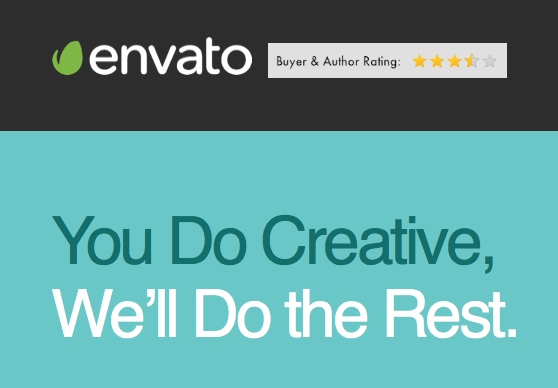 Sorry indeed for my imperfect English, I did't mean to sound rude… yet… Many hugs and many thanks for your so many real recent improvements!
Sincerely, best, VM
Artistic!…
My few search related wishes:
1/ Dear Envato Search Team, please register on a few other most popular media stocks and research what the search standards are today and what you really should / could invent…
2/ All the suggesting reasonably customizable search filters should be implemented asap …
3/ Finish the rating optimization with some protection from unfair anonymous 1-2 stars…
4/ On the ThemeForest the comments and FAQ search should be obviously combined…
5/ Items could / should be submitted not into only 1 category, but up to any 3 relevant, as usual on other stocks …
6/ The standard 50 TAGS should be allowed on all the Envato markets including VideoHive – instead of current 15 …
7/ Categories at VideoHive created as a draft 4 years ago could be revised and improved today as well… E.g. strangely there is no special footage place for Animals, Travel, and so on… while some other wrong video directories are empty… or confusing like the cartoons in the live footage just duplicating the cartoons in all motion graphic sub-categories…
8/ On the purchasing item page should be promoting automatically only all the author's portfolio thumbnails, what now we are adding and editing manually, and def not the competing items, what wouldn't help to search but start buyer's confusion…
9/ And if Envato really wants to play and win globally, the tags, description and search should support not only English but a few global languages like Chinese, Spanish, Russian, German, etc…
Thanks for the improvements, VM