TinoArts said
AGSoft, yes. And Nexus 7 is even two times powerfull than Mini.
Yeah, I forgot to mention that. Personally, I feel they've marketed it in a weird way. Not to stick with the Android part, but it's the best example;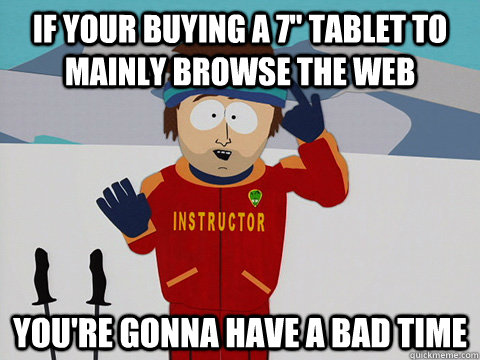 I would seriously only recommend a 7" tablet if your main purpose is reading, and only occasionally browsing the web.